Looking for a wonderful natural-look aesthetic for your home that is durable, affordable, and will boost your home's value and curb-appeal?
The Cedar Impressions® line from CertainTeed may be the answer. Cedar Impressions® siding is high-end vinyl shingles that are molded directly from real wood, giving it a natural grain and even more durability than traditional wood shakes. As an added bonus, because Cedar Impressions siding is vinyl, it is able to add a layer of insulation to your home that would not be possible with wood siding.
What Colors Does Cedar Impressions® Siding Come In?
Fortunately, there is a great selection when it comes to Cedar Impressions® colors. In fact, the Cedar Impressions® colors selection is among the widest in the industry. Generally, homeowners can choose from a color chart that includes rich hues, appealing neutrals, and fresh pastels. Specifically, some of the most popular Cedar Impressions® siding colors selected by homeowners include Autumn Red, Pacific Blue, Hearthstone, Sterling Gray, Flagstone, Desert Tan, Natural Clay, and Colonial White.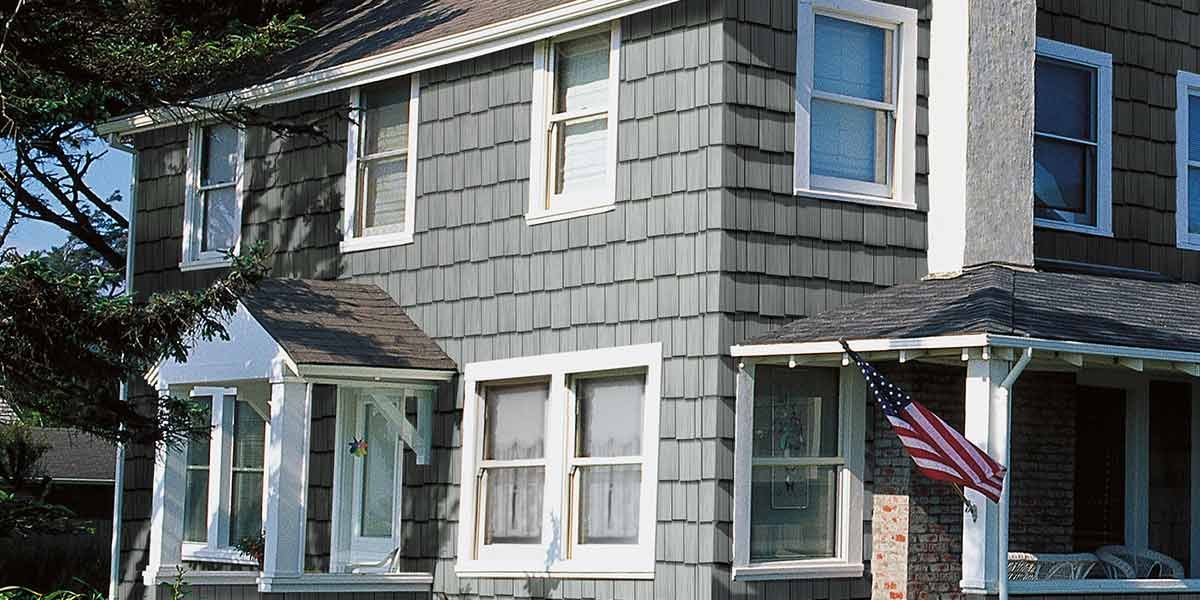 What Warranty Does Cedar Impressions® Siding Come With?
Cedar Impressions® siding are also tough and durable. However, should anything go unexpectedly, Cedar Impressions® are covered by a lifetime warranty that CertainTeed offers all its products. According to CertainTeed's Cedar Impressions® brochure information, "CertainTeed warrants to the property owner that its Cedar Impressions® polymer shake and shingle siding, soffit and accessory products ("siding products") are free from manufacturing defects in material and workmanship if installed according to our applicable specifications."
How Long Does It Take to Install CertainTeed Cedar Impressions® Siding?
It depends. The time it takes to install fresh Cedar Impressions® siding will vary depending on your home size, your home's structural design, and previous siding. However, an experienced team of siding contractors should be able to provide an accurate assessment of your installation during a free consultation.
How Much Does Cedar Impressions® Siding Cost?
The cost will also vary depending on a variety of factors. However, it is important to remember that siding cost can add up quickly, particularly if an experienced professional team is not involved in your Cedar Impressions® vinyl siding installation. Fortunately, Powell's experienced siding teams will be able to provide a free estimate for your home and ensure your project is done on time and within budget. Contact today for your free Cedar Impressions® siding estimate.