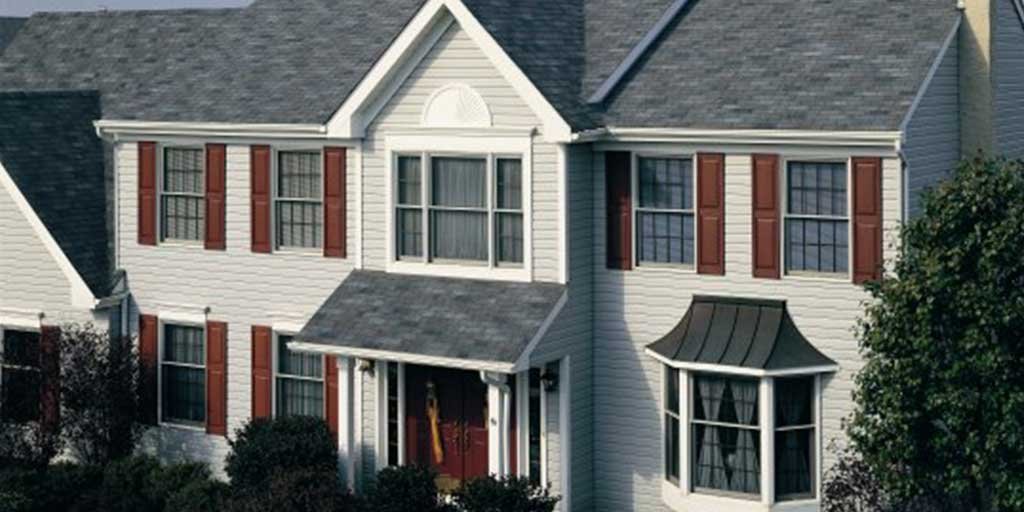 Your roof — as the single greatest protector of the integrity and value of your home, it is vital to know how long your roof should last. However, knowing your roof's lifespan will depend on a number of factors, such as extreme weather events, how it has been maintained, and the roof material, among other factors.
Roof material is one of the biggest factors that determine how long a roof lasts. According to the National Association of Home Builders, slate, copper and tile roofs can last more than 50 years. Wood shake roofs may last around 30 years, roofs comprised of fiber cement shingles can last about 25 years and asphalt shingle/composition roofs last about 20 years.
How Do I Know When It's Time to Replace My Roof?
It is important to not wait until your roof is in critical condition before considering a replacement. A few ways to determine if it may be time for a roof replacement include:
Checking the roof and attic — extensive damage to shingles across the roof, beams of light coming through the top of the house, or stains and streaks, can be a signify it is time for roof replacement.
Checking home records — home improvement records can show when the roof was installed, replaced or reshingled to learn how much life the roof has left.
Inspection after major storms — After a storm, your roof may need to be reviewed fully to make sure major structural damage was not done. For instance, if your roof has lost a great deal of granules, it may be an indication that the roof may need replacement.
Checking for Roof Sagging or Mold spots — Rot, water damage and mold can lead to roof-wide damage that may indicate a roof should be replaced.
How Can I Make My Roof Last Longer?
Keeping a regular maintenance routine with professional roofers is the one of the best steps toward caring for and adding longevity to your roof. Homeowners can take steps on their own to ensure that their attic is insulated properly to regulate home temperature and prevent water vapor from gathering on the underside of the roof. Also, ensuring your home has proper ventilation will stop water vapor buildup and prevent moisture damage to the roof's sheathing and rafters. Of course, maintaining landscape — such as trees and shrubbery — will reduce harmful debris from damaging the roof.
What Should I Look For When Buying New Roofing to Ensure It Last Longer?
Everyone's budget and needs are different when it comes to buying a new roof. There are a few essential considerations if the time comes to ensure the roof lasts longer. Purchasing the highest grade material for your roof is critical. You can also reduce future problems by ensuring old layers of shingles are removed before a new roof is installed, allowing your roofers to treat the decking and flashing underneath.