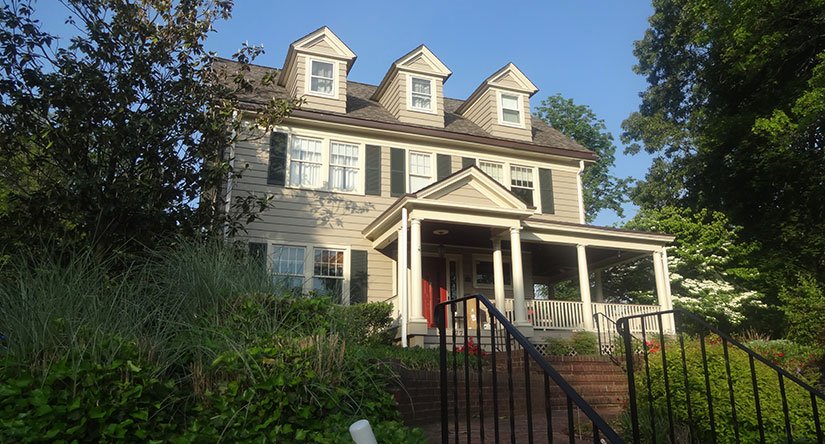 How Much Does a Roof Cost in NJ?
Since the beginning of the COVID-19 pandemic, homeowners have spent more times in their homes and have invested in improving their homes. As a result, we here at Powell's Roof & Siding have received more calls for information on how much it costs to replace their roofs and other home improvement projects.
How much it costs to replace a roof will vary on many factors, such as materials, size of the roof and the extent of labor. But the average for roof replacement cost for New Jersey homeowners is over $6,000. Of course, a reliable roofing team will be able to provide a thorough estimate of how much your new roof will cost.
Skilled contractors can provide accurate roof replacement cost estimates for homeowners. Trusted roofing contractors will work with clients to help them understand how their roof estimate is calculated. During your new roof cost quote, your contractors should provide a timely, transparent and affordable roof replacement estimate in writing.
It is essential to research and properly vet the roofing company providing your roof replacement estimate. To ensure the integrity and accuracy of the cost quoted for your roofing project, it helps to see what the online feedback is of your roofing contractors and what their rating is with the Better Business Bureau.
What Do Roof Shingles Cost?
As mentioned, different roofing materials will vary in cost. For instance, professional installation for asphalt roof shingles for a ranch-style roof can cost between $1,700 and $8,400. But a wood shake roof can cost $6,800 to $20,000. Your roofing team can provide a thorough consultation of your roofing costs and options in New Jersey.
Should I Repair My Roof or Replace My Roof?
When deciding whether you need a full roof replacement or just some repairs, it is essential to have a trusted team of roofers inspect your home. Depending on your roof's condition and lifespan, it may be time for a brand new roof. But your contractors may be able to extend the life of your roof with repairs. Just as with new roof costs, many factors can determine roof repairs. Repairing a 10×10-foot square of asphalt shingles can run in the region can run up to $350.
How to Estimate or Calculate Roof Cost in New Jersey?
There is no more precise way to learn how much your new roof costs for your home than to have a professional inspection done by your trusted roofing contractor team. To determine how much it costs to replace a roof on your home, contact our roofing specialists today!