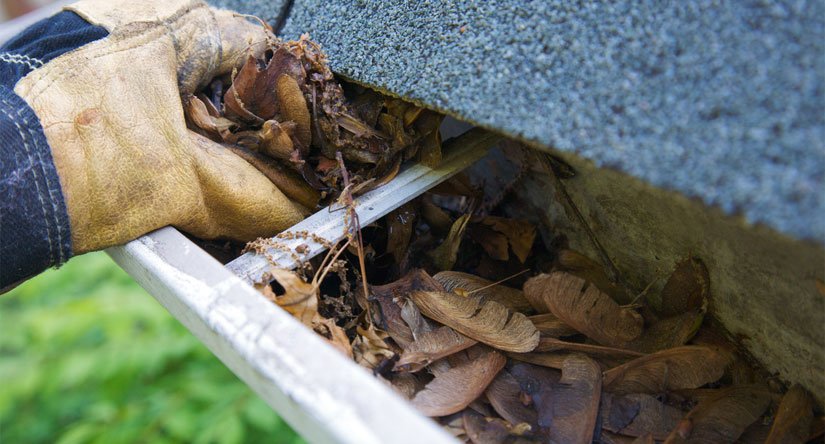 When your gutter system is clean and unobstructed, your gutters collect water and drains it into the downspout and away from your home. It is essential to check and clean your gutter system to maintain unobstructed gutters. But how often you should clean your gutters depends on the number and type of trees around your home or building.
Typical houses in residential or urban neighborhoods should be cleaned in the fall and spring. But if your home is subjected to substantial debris throughout the year, you may need to clean your gutters can be up to four times a year. For instance, if pine trees—which shed quite often—surround your home, your gutters may also need to be cleaned quarterly.
Some homeowners may even wish to clean their gutters several times in the fall depending on the volume of the leaves.
Why Is It Important to Clean Your Gutters Frequently?
While we don't always notice them, your home's gutter system is crucial in protecting your home. When debris overtakes your gutters, they may begin to overflow or even tear away from the house. Eventually, that overflowing water has the potential to cause damage to your foundation. Clogged or backed up gutters can also provide a prime habitat for insects, rodents, mold and other infestations.
How can you keep your gutters clean longer?
Several solutions that have been designed to reduce that burden on your maintenance schedule. While they don't eliminate the need for gutter cleaning, gutter guards and downspout covers can reduce the amount of gutter blockage. Gutter guards and covers rest over your gutters and filter out debris. Downspout covers may be worth trying if the bulk of your gutter issues stem from clogged downspout drains.
How often should you clean your gutters with gutter guards?
Gutter guards are a great way to protect rain gutters from leaves and other debris, as well as decrease the need for gutter maintenance.  Depending on the quality of your cover and your home's surrounding trees, gutter guards can reduce your gutter cleaning schedule from every four months to one to three years. However, to ensure that their gutter systems last longer and work perfectly throughout the year, many homeowners will opt to clean their gutters with gutter guards twice a year.
Why choose Powell's for your local gutter cleaning?
Since 1999, Powell's has provided affordable, quality gutter cleaning services in NJ. Our experienced gutter contractors offer free gutter cleaning assessments to help you determine how often you should clean your gutters. Our gutter specialists will ensure that your gutters are cared for with services that accommodate your budget. Whether you are looking for a quarterly check-up, cleaning, repair or installation service, our team will be able to help. To get further advice on when to clean your gutters or to receive your free gutter cleaning estimate, contact us today!