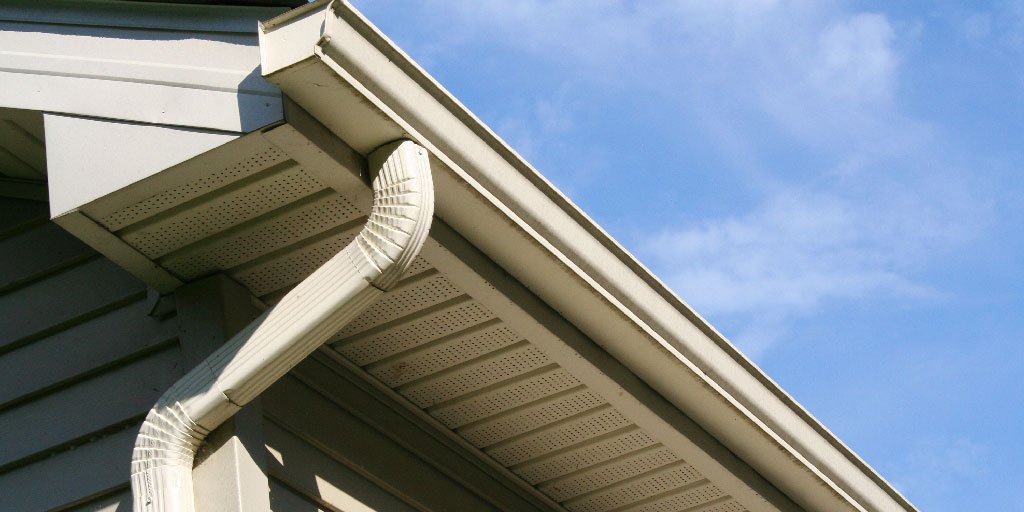 For many years, sectional gutter systems were installed on homes to manage rainwater. This meant that a home's gutter system was comprised of many gutter sections that could be strung together to perfectly fit the dimensions of virtually any home's roof.
Today, homeowners have the option of seamless gutter systems that involve one piece of aluminum that can be molded to length and installed as one single piece. While they are not technically "seamless," they do provide a straight shot of unmarred metal from one end of a home's roof to the other.
The benefit? Seamless gutters are superior because they eliminate leaks that typically take place at the seams of sectional gutter systems.
How Do You Install Seamless Gutters?
It is important that trained gutter professionals manage the installation of your home's seamless gutter system to ensure that it will function well for many years to come. Precise measurements of the length and color of the seamless rain gutter required are essential. Your gutter professionals may also need to install or check the condition of your home's fascia, downspouts. Your team will conduct a number of tests to ensure that the water flow within your seamless gutters is optimal and that there are no weaknesses at any point along the   
How Much Do Seamless Gutters Cost?
According to HomeAdvisor.com, a new seamless gutter system can cost between $3 and $25 per foot, depending on your choice of material. Average costs based on a basic 2,000 square foot home that doesn't have any unusual features is estimated:
Aluminum: $4-$9 per foot

Copper: $15-$25 per foot

Vinyl: $3-5 per foot

Steel: $8-$10 per foot
For a free estimate to have a quality seamless gutter system installed on your home, contact us today.